Customer Loyalty Programs
Grocery Loyalty Programs

- Page 2 of 2 -
This list of Grocery Loyalty Programs with sign-up links is provided, because some Grocery Stores will give you their best sale prices, or an additional discount on some products when you use these cards. Many stores also allow you to load Store e-coupons onto these cards, making your coupon shopping even easier. I've compiled a listing of over 55 Grocery Store Chains that offer these cards and links. Sign-up/enroll online for the cards for whichever stores you shop at. Stores with limited locations may not be listed. 

There has been controversy that some store's that use these cards raise their prices in order to account for the discounts offered with the cards. If that is the case, wouldn't you rather be a user of the card than not, so that you are getting the lower price. Data and personal information is gathered about your spending habits (what types of products you purchase), and they use this data to see which products to re-stock, what inventory to purchase, which demographic purchases what types of products, etc. But, in this day and time, Supermarkets are not the only ones gathering this type of information to study consumer's spending habits. 

Store's call these cards by a myriad of names: rewards card, advantage card, shopper's card, club card, MVP card, value card, plus card, PERKs card, savings card, gold card, etc. They're all basically Grocery Loyalty Cards.
You can save much more money by combining the savings from these cards with coupons. In addition to the coupon inserts that come in your Sunday paper, you can get many more free grocery coupons online right here.

Get all of your

FREE COUPONS

 at Sunday Paper Coupons Everyday!


*  *  *  *  *

Customer Loyalty Programs
Grocery Loyalty Programs
- Page 2 of 2 -


Ingles Advantage Savings & Reward Card


Lowes Foods Fresh Rewards Card  Pick up your card in-store, then return here to enroll it.


Pay Less Supermarkets Plus Card


Smith's Rewards Card

Stop & Shop Card

Tops Markets Bonus Card 
(Print, Complete and bring into Store)


VG's Grocery yes Rewards


Vons for U Rewards

---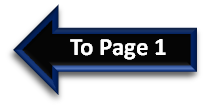 Spread the Savings! Share This Page

Get
Cashback

On Your Online Purchases!



You should already be using the Grocery Cashback Apps,
so now lets save a bundle shopping online with Cashback Sites like Rakuten (formerly Ebates), and save even more! 

Below are just some of the online Stores that you can earn on average @1-15% cashback, PLUS get a $10 Welcome Bonus just for signing up
if you spend $30 or more within 90 days!
See Cashback Percentage for any Store here: Rakuten
SEE CASHBACK % FOR ANY STORE Rakuten

Cashback percentages constantly change
| | |
| --- | --- |
| You May Also Like... | You May Also Like... |
loyalty card, loyalty program, loyalty rewards program, custom loyalty cards, loyalty program cards, customer loyalty card, loyalty programs, store loyalty cards, customer loyalty program, customer loyalty cards, loyalty program card, loyalty cards, store loyalty card, loyalty card programs, grocery store customer loyalty programs, grocery loyalty programs, grocery store loyalty programs