Couponing Lingo & Couponing Terms
Terminology | Abbreviations | Slang | Acronyms
- Page 2 of 2 -
Below is a Grocery & Shopping Couponing Lingo Quick Reference Guide that contains a list of Couponing Lingo, Acronyms, Terms and Abbreviations that you will see on this site and other related sites, blogs, chat rooms and forums. These terms are mostly used as they relate to Grocery Shopping, but a few are used by other types of Retailers.  I've created this list that you can access and/or reference if you run into a term that you don't understand. It's a long list, so don't feel overwhelmed, or feel that you have to learn this entire list, because you don't have to! You won't even need to use most of these abbreviations on a regular basis. You will see about one-quarter of these couponing lingo terms on a regular basis, (such as BOGO, SS, P&G, RP, UFT, ECB & RR...) and the rest come up in spurts, so refer to it when you need to.



Couponing Lingo | Coupon Lingo




J - Z




- J -
(None Currently)
- K -
K or KB: The Kellogg's Sunday Newspaper Insert


- L -

- M -

Manufacturer's Coupon: These are the majority of the coupons available. The manufacturers of products provide these coupons to get us to purchase or sample their products.
MQ: Manufacturer's Coupon
- N -

NAZ: Name, Address, Zip Code
NBPN: No Beer Purchase Needed – when a Beer rebate doesn't require a Beer purchase.
NED: No Expiration Date – Coupons that never expire (these rarely come out).
NWPN: No Wine Purchase Needed – when a Wine rebate doesn't require a Wine purchase.
- O -

OOP: Out-of-pocket – Actual money you will spend out-of-pocket.
OOS: Out-of-stock, so get a Rain Check.
OYNO: On Your Next Order – you'll sometimes see this when store's have promotions that say "Spend $15 now and Save $5 on your next order!"
- P -
Peelie: Manufacturer coupons stuck on the actual product packaging in the store that you can peel off and use at check-out.
PITA: this has nothing to do with the food, it's a clever way of describing someone or something (like a transaction or Cashier) that is/was a Pain in the A**(behind)
POP: Proof of Purchase that is found on the product/item.
PPHF: PayPal Handling Fee – sometimes referred to when trading coupons.
Printable Coupon: Coupons that you can print on the Internet.
PSA: Prices Start/Starting At (a price will appear here) and go up from there.
- Q -

Qualifier: The items (receipt, form, UPC code) needed to qualify for a rebate.
- R -

Rain Check: You request this slip of paper (usually from Customer Service Counter) when a product/item you want is on sale, but out-of-stock. You then come back before the Rain Check expires and purchase the item at the sale/discounted price.
RAOK: Random Act Of Kindness – the giving of coupons, food or belongings (i.e., donations)
Rebate: A partial or full refund of the amount you paid for the item after fulfilling the requirements for the rebate.


RMNE: RetailMeNot Everyday Coupon Inserts
Rolling Catalinas: When you separate your items into multiple transactions, so that you can use different Catalina coupons on each transaction. Here's how it works: Use the Catalina coupon that prints from your 1st transaction to pay for your 2nd transaction, then use the Catalina coupon that prints from your 2nd transaction to pay for your 3rd transaction, and so on if you have more transactions.
RP: Red Plum Sunday Paper Coupon Inserts. They also offer online coupons.
- S -

SC: Store Coupons: These are different than manufacturer coupons, in that the individual stores offer them in print ads or on their websites.
SCR: Single Check Rebate as in Rite Aid Drugstore's monthly rebate program. Their monthly in-store booklet contains products eligible for rebate savings. Follow the instructions to request your monthly rebate check.
SF: Store Form – Forms found in the store, good only at that particular store.
Shelf Sweepers: A term used by couponers to describe extreme couponers that are clearing products off of shelves, leaving none or a few for others to purchase.
SMP: Specially Marked Packages
SS: Smart Source Sunday Paper Coupon Inserts. They also offer online coupons.
Stacking Coupons: Using both a Manufacturer's Coupon and a Store Coupon on the purchase of one item/product.
- T -

TEAR PAD or TP: A pad of Manufacturer's Coupons that are placed near a product at a Store that you can tear off and take to the Cash Register to redeem.
TMF: Try Me Free – these are rebates, usually for new products.
- U -

UPC: Universal Product Code. It's the bar code that is located on products that can be scanned.
- W -
- Y -
YMMV: Your Mileage May Vary – this phrase really has nothing to do with mileage, it simply implies that your transaction/deal/policy at your store may differ from what is posted on the blogger (or whomever's) website.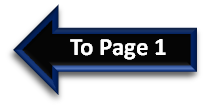 | | |
| --- | --- |
| You May Also Like... | You May Also Like... |
Spread the Savings! Share This Page

Get
Cashback

On Your Online Purchases!



You should already be using the Grocery Cashback Apps,
so now lets save a bundle shopping online with Cashback Sites like Rakuten (formerly Ebates), and save even more! 

Below are just some of the online Stores that you can earn on average @1-15% cashback, PLUS get a $10 Welcome Bonus just for signing up
if you spend $30 or more within 90 days!
See Cashback Percentage for any Store here: Rakuten
SEE CASHBACK % FOR ANY STORE Rakuten

Cashback percentages constantly change
| | |
| --- | --- |
| You May Also Like... | You May Also Like... |