Baby & Diaper Coupons



Add'l Baby/Toddler Savings


Enfamil Family Beginnings
Up To $325 In FREE Gifts including Samples, Belly Badges & Coupons!
Join today and get up to $325 in FREE gifts including coupons, formula samples, Belly Badges™, and more. This offer is intended for U.S. residents only. New users. Moms and Dads. User under 45 and have a less than 1 year old baby at home or a baby expected in the next 9 months.



BIG NEWS!
We launched a Freebies and Free Stuff Site!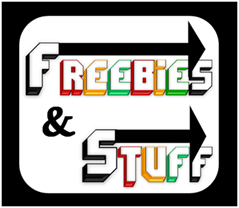 We now have a website devoted entirely to Freebies and Free Stuff, and we cleverly named it Freebies And Stuff.
This site will remain devoted to Coupons, Couponing and Groceries; but if you love other Freebies and Free Stuff, please visit Freebies And Stuff. You will be able to share individual posts, and we hope that you will spread the word to your family and friends!

Also, keep an eye out for multiple "Welcome to Our New Site" Giveaways of Gift Cards and Jewelry in the first 6 months!!!