Common Kindness Coupons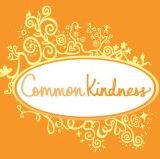 After printing Common Kindness Coupons, click any link to print more coupons.

Get all of your

FREE COUPONS

 at Sunday Paper Coupons Everyday!


*  *  *  *  *
*  *  *  *  *
Common Kindness Coupons
How to use Common Kindness Coupons:
1. Select any coupon to Sign-up/Sign in.
2. Select your favorite non-profit one-time.
3. Print and redeem your free grocery coupons.
4. Common Kindness will provide funds to your favorite non-profit.
Thank You For Helping Others
Printing FAQ
|
Having Trouble?
*  *  *  *  *
Spread the Savings! Share This Page

Search our

Free Online Coupon Database

to find any Coupon!


Grab your Grocery List and search our Free Online Coupon Database to locate any currently available coupon! Coupons include Printable, Digital, Cashback & more!
Search by:
Product Name or Brand (i.e. Aleve, Tide)
Category (i.e. Soap Powder, Bread)
Store (i.e. Target, Publix)

Get
Cashback

On Your Online Purchases!



You should already be using the Grocery Cashback Apps,
so now lets save a bundle shopping online with Cashback Sites like Ebates, and save even more! 

Below are just some of the online Stores
that you can earn @ 1 to 12% Cashback from!
See Cashback Percentage for any Store here: ebates
SEE CASHBACK % FOR ANY STORE ebates

Cashback percentages constantly change
| | |
| --- | --- |
| You May Also Like... | You May Also Like... |
From Common Kindness Coupons to Free Food Coupons